Our Vision
The beer market is filled with lots of great breweries and brewpubs. While we also make great beer, our vision is to be different. We aim to be a family-friendly, farm-to-table and farm-to-glass experience. This special historic location immerses you into the American Revolution and our vision includes becoming an 'estate brewery', growing all of the ingredients necessary for our beers, right on the farm. We will not be a 'mass producer' - rather, we'll be artisans creating hand-crafted beers that are only available on the farm. You won't find us in the beer distributors. You won't find us in the local supermarkets. You will find us at Thornbury Farm. Come and join the revolution!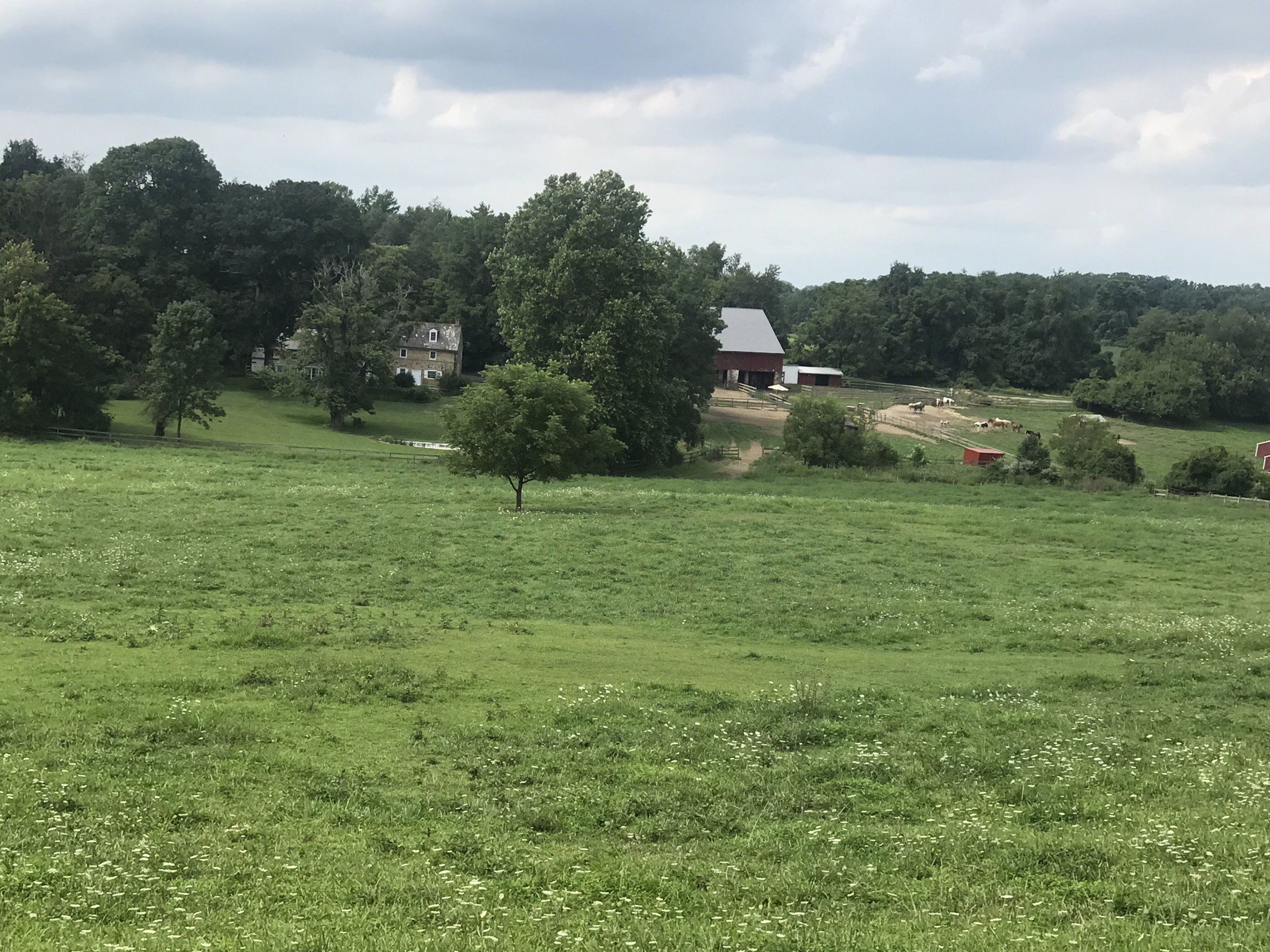 Located adjacent to Thornbury Farm Market & CSA, Artillery Brewing Company brings to life the birth of our Nation through an arsenal of fine ales. Join the Revolution!
The Artillery Brewing Company is the result of a passion for good beer. Inspiration for our recipes comes from the great Belgian-style and German-style ales we've enjoyed for decades, as well as the vibrant India Pale Ale variants that have exploded on the scene over the past ten years. Our Battlefield Ales borrow from recipes of the American Revolution and bring them to modern day with subtle modern brewing touches. We don't seek to create one-off beers with wacky ingredient combinations. Our beers deliver clean and pure flavors, with painstaking craftsmanship built into every step of the process. We take pride in what we make. We learn from our mistakes. We rise up to meet and exceed your expectations. We hope to be your go-to place for great beer.
FUTURE HOURS
M-Th Closed
F 6pm–12am
Sa 12pm-12am
Su 11am–9pm
It's both Golden and Strong. No pretenses. No formalities. This ale is coming to take your breath away, sneaking up on you while you're not noticing it. But then – BANG – there it is. Crisp, peppery and champagne-like, The Cannonball is sure to be an all-season staple in your arsenal!
BELGIAN GOLDEN STRONG ALE - 8.5% ABV
Just like its historic inspiration, this ale is memorable and significant. Taking much from the land, the Battle of Brandywine is an alchemist's mingling of grape and grain: Cabernet Franc grape must is cultivated in a dance with a grain bill that elicits flavors of dark plum and raisin, all topped off with artisanal Belgian chocolate shavings to blend in luxurious smoothness. Its subtlety leaves the imbiber not knowing exactly what they're detecting... but it's very good, and the result is a delight to the palate.
BELGIAN DARK STRONG ALE - 9.0%ABV
Ready in a moment, lithe and eager to fulfill a mission. This ale is likewise ready at a moment's notice, clear-eyed and pure, bright and ready to fulfill its destiny, again and again. With flavor that belies its unencumbered nature, this is a perfect ale to enjoy at any time and still be ready to continue on in a minute.
SESSION IPA - 4.5%ABV
It was ubiquitous in the battles that engulfed these fields. Indeed, it became intertwined with its inhabitants in the same historic space… the grains, the water, the air… and The Musket Classic Saison shares this same vision. Clear roots from the harvest. Bright and inviting aromas captivate like a field in mid-spring. Lift your glass, inhale deeply just above the rim, close your eyes, and for just a moment, become a part of the fields that surround you.
BELGIAN SAISON - 6.0%ABV
Strong and dedicated to the principles of a forming nation. The ale, just like the person - man, woman or child - desires to be the rock of stability in the midst of swirling chaos. Even as some clouds may surround The Patriot, the core values shine through: a rich malt backbone, bright and energetic hop aromas, and a look that tells you it can be relied upon to be true, sip after glorious sip.
MID ATLANTIC IPA - 7.5%ABV
About Artillery Brewery at Thornbury Farm
Some things are just meant to be. Back in 2014, the concept of Artillery was born in a kitchen in Pocopson Township. The cannon that would one day become an icon of the brand was inspired by the cannon logo of the old 'Peter Green Ltd' sporting apparel that adorned many of the soccer fields of southeastern Pennsylvania in the 70s and 80s. Surrounded by the historic battlefields of the American Revolution, the Artillery branding just felt right. Brewmasters and buddies, Paul and Michael began building the brand and products. Recipes were created, perfected and shared… but the brewery needed a bigger 'home' instead of remaining at homebrew scale.
Then, a bit of life's magic happened and they met Randell, one of the owners of the Thornbury Farm, a regional landmark known for its central role in the Battle of Brandywine in September 1777. The farm has been in existence since 1709, and has operated for decades as a source of local produce and fruits. Equally important, it has been a historic destination for its annual reenactments of the Battle of Brandywine. Weddings, field trips, community and township events have all enjoyed access to the farm, its history and its beauty.
In the afternoon of January 3rd, 2019, contact was made and a relationship was formed between the Thornbury Farm and The Artillery Brewing Company. Their shared passion for and linkage with the history of these lands brings us to today: a brewery operating on the farm under the branding of Artillery at Thornbury Farm. The result was something unique - an active farm with breathtaking vistas spanning the battlefields once traversed by General George Washington, a convenient farm market… and now with a comfortable and casual beer garden with outdoor recreational activities, music, and a fully-functional nanobrewery and taproom.
Despite the significance of the venue, everything still comes down to simple pleasures… such as enjoying good beer while having a good time in a welcoming place. Artillery at Thornbury Farm is here. You should be, too. Join the Revolution!
About Thornbury Farm CSA
Thornbury Farm Market and Community Supported Agriculture (CSA) is located at 1256 Thornbury Road, West Chester, PA, near the intersection of Rt. 926 and South New Street in Thornbury Township. Founded in 1709, the farm is continuing its rich heritage by producing many varieties of naturally grown vegetables.
The farm market offers a great selection of delicious fresh produce, fruits, specialty items, breakfast foods, jellies, condiments, sauces, treats, and other goodies. They also have meats that are 100% free from any added hormones or antibiotics, a super extra virgin olive oil that won a gold medal in Europe for quality, local cheeses, honey, jellies, and, of course, superior veggies and fruits, and they have ice cream!